A Shanghai court on Aug. 19 sentenced Chinese Canadian billionaire Xiao Jianhua, who hasn't been seen in public since 2017 and is known to have financial ties with some Chinese Communist Party (CCP) elites, to 13 years in jail and a fine of 55.03 billion yuan ($8.1 billion).
Xiao and his Tomorrow Holdings conglomerate were convicted of illegally absorbing public deposits, betraying the use of entrusted property, and the illegal use of funds and bribery, the Shanghai First Intermediate Court said in a statement published on social media.
"The criminal acts of Tomorrow Holdings and Xiao Jianhua seriously damaged the financial management order, seriously jeopardized the country's financial security, and seriously infringed on the integrity of the state staff," the court said.
But their punishment was reduced because they have "turned themselves in, admitted their crimes, and cooperated in recovering illegal gains and in restoring losses," according to the document.
Xiao Jianhua
Xiao made headlines in January 2017 when he suddenly went missing from an apartment at the Hong Kong Four Seasons Hotel, where he resided at that time.
Hong Kong and overseas media reported that Xiao was taken by Beijing's plainclothes security agents, who were not permitted to operate in the former British colony at that time. Asked about Xiao, the city's police confirmed at that time he had crossed the border into mainland China.
There had since been no official word about the business tycoon until this July, when the Canadian Embassy in Beijing said Xiao would face trials. The 50-year-old is a Canadian citizen with a diplomatic passport from Antigua and Barbuda, though he was born in China.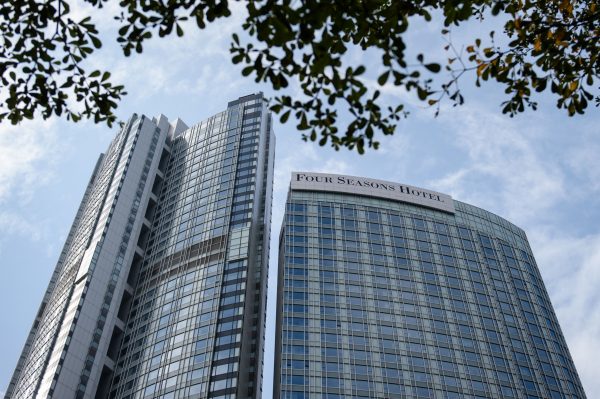 His trials began on July 4. The court noted in Friday's statement his trials were attended by top Chinese officials, including members of the National People's Congress, the regime's rubber-stamp legislature, and the Chinese People's Political Consultative Conference, its advisory body.
Analysts suggested that Xiao's sentence was intended to send a strong message to the political opponents of Chinese leader Xi Jinping, who is seeking an unprecedented third term in office this fall.
A source within the CCP's headquarters previously told The Epoch Times that Xiao has close ties with former Party vice-chairman Zeng Qinghong, a key member of a political faction—known as the "Jiang faction" for its loyalty to former CCP leader Jiang Zemin—that opposes Xi's leadership. Xiao served as a key money launderer of the Jiang faction, according to the source.
Yet, there are many other CCP elites also involved in Xiao's business, according to Yuan Hongbing, a China expert. Yuan said the probe into the billionaire allowed Xi to obtain evidence of shady dealings between Xiao and other top Party officials and use it to take down his rivals.
"The sentence of Xiao could be viewed as a warning to every clique, especially the Jiang faction, ahead of the 20th National Congress," Chinese commentator Li Linyi told The Epoch Times on Friday. "It's the result of political infighting."
Tomorrow Holdings
Founded in 1999, Tomorrow Holdings has a wide range of investments, ranging from banking, insurance, and property, to rare-earth metals.
Before Xiao's disappearance, his corporate empire was estimated to be worth about $5.8 billion, making him the country's 32nd richest person in 2016, according to the Hurun report, a magazine that tracks China's wealthiest.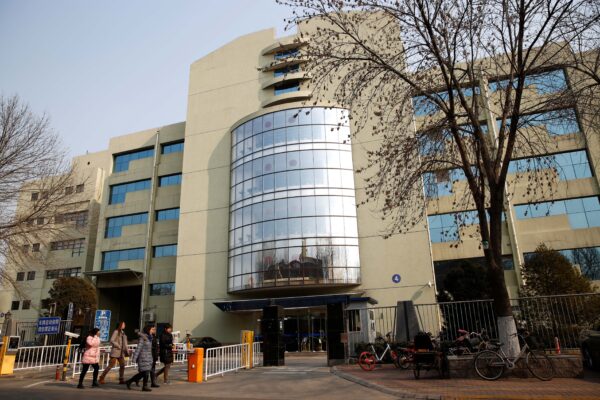 From 2001 to 2021, Xiao and Tomorrow Holdings gave officials a total of 680 million yuan ($99.7 million), including in shares, real estate, cash, and other assets, aiming to evade financial supervision and seek illegitimate benefits, the court said on Friday.
In July 2020, nine of the group's related institutions were seized by Chinese regulators.
Among the nine firms were four insurers—Tianan Property Insurance Co. of China, Huaxia Life Insurance Co., Tianan Life Insurance Co., and Yi'an P&C Insurance Co.—as well as New Times Trust Co. and New China Trust Co. The other three were Chengtong Securities, Guosheng Securities, and Guosheng Futures.
The court said that from 2004, Xiao and Tomorrow controlled multiple financial institutions and internet financial platforms, including the failed Baoshang Bank, via multiple layers of indirect shareholders and anonymous ownership.
Xu Jian and Reuters contributed to the report.
Source link