OVHcloud has announced a strong start to the year with first quarter revenues (ended 30 November 2022) of €216m, up 15.4 per cent against Q1 2022.
The French group said its strategic focus on data sovereignty, responsible cloud and innovation contributed to accelerating Q1 growth, continuing the trend seen in previous quarters.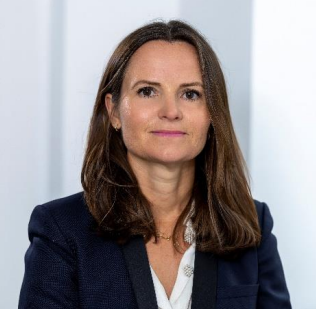 Alongside its solid results, the group has also appointed Stéphanie Besnier as CFO and member of its executive committee.
She will join OVHcloud during the first calendar quarter of 2023 and is currently deputy CEO of the Agence des Participations de l'Etat (French entity managing the French state's significant shareholdings), where she acted as interim director between June and September 2022. 
"In a continuously growing cloud market, our positioning as European leader, validated by industrial analysts such as IDC, enables us to continue to successfully expand our offering of sovereign products and services, with an ever stronger environmental responsibility," said OVHcloud CEO, Michel Paulin. 
"This very good start to the year, the strong commitment of our employees and the very positive cloud market fundamentals enable us to look forward to 2023 with a reaffirmed ambition, despite the still volatile macroeconomic context. This enables us to confidently confirm our 2023 and medium-term targets."
Private cloud revenues earned €133m in Q1 2023, up 17.4 per cent as reported and up 12.8 per cent like-for-like. 
The segment was driven by double-digit growth in all regions and across the two distribution segments, enterprise and digital.
Meanwhile public cloud posted revenue of €35.7m for the quarter, up 22.9 per cent as reported and up 18 per cent like-for-like, also bolstered by strong uptake across all regions. 
Revenue by geography
OVHcloud again saw flying colours across the board. 
The firm's European business – which includes the UK –  climbed double-digits in both cloud arms, swelling 12.4 per cent with €60.1m overall.
Its home turf of France rose almost 15 per cent to bring in €107.1m in revenues. 
OVH said the region performed well in each of the segments with double-digit growth in both public and private cloud, notably driven by the enterprise channel, which includes sales generated with OVHcloud's partners. 
In the rest of OVH's countries, growth proceeded with the continuous success of the public and private cloud segments, which recorded double-digit growth over the first three months of the year, despite a strong comparison base in 2022 in the US. 
Regional performance was also curtailed by the impact of Russia, which saw a significant slowdown during the period.
2023 outlook and price hike update
After a very good start to the year, OVHcloud confirms that it is targeting organic revenue growth of 14-16 per cent for FY2023, up compared to FY2022.
The cost of electricity, particularly in Europe, continues to be one of its most significant inflationary factors. 
Thanks to its active electricity hedging policy and geographical footprint in regions where prices are highly regulated, the group said it already knows the cost of more than 90 per cent of its electricity consumption for the 2023 financial year. 
Thanks to this visibility, OVHcloud expects its electricity costs in 2023 to range between five per cent and ten per cent of revenue, up compared to 2022. 
OVH has made gradual price increases of its products and services since December 2022, in line with global cloud industry-wide rises, which it said will enable the company to maintain its 2023 adjusted EBITDA margin in line with 2022. 
As the full impact of these price hikes kicks in from the second half onwards, the first quarter 2023 not benefiting from price increases, the group expects to see a seasonal pattern in its adjusted EBITDA margin with a higher margin in the second half.
As of today, OVHcloud said it has not observed any changes in customer sales momentum as a result of the gradual price increases started since early December 2022. Regarding its existing customers, OVHcloud has not experienced any increase in the number of requests to its customer support related to the price increases.
Source link