The tech industry's tough times are continuing in 2023 as well as more companies announce job cuts. The biggest name to join the list now includes Microsoft, which is reportedly planning to cut jobs in the engineering division. In India, too tech startups have continued with similar measures, with ShareChat being the latest to join the fray. Most technology companies blame the economic conditions for the crisis, though some companies have admitted that they hired too many people during the pandemic. There appears to be a correction of sorts taking place in the tech world, which was once seen as a lucrative industry. Let's take a look at all the tech companies which have announced these measures and why.
Microsoft job cuts to impact engineering division
According to a Bloomberg report, Microsoft plans job cuts in key engineering divisions, though the exact number of people who will be impacted is not clear. A Business Insider report claims nearly a third of the company's staff will be sacked, while Sky News claimed 5 per cent of employees or nearly 10,000 jobs would be affected.
The company's global workforce is around 200,000 workers and if the Insider report is correct, then this could mean thousands of job cuts. The company had previously cut jobs in October and July 2022 and put a pause on new hires as well. But this latest round is expected to be more brutal. The job cuts are again linked to the worsening global macroeconomic conditions and an expected slowdown in demand for software and services.
In an earlier interview with CNBC-TV-18, Satya Nadella spoke about the need for efficiency in tech companies. He admitted that the next two years will be 'most challenging', with a 'real recession' in some parts of the world, adding that as a global company, Microsoft was not immune to these pressures. The software giant will report its results on January 24, and the outlook is also expected to be poor. In fact, the Bloomberg report notes that this will be the slowest revenue since 2017 as even Microsoft's cloud business has not grown significantly.
Amazon is likely to sack 18,000 employees this month. (Image source: Reuters)
Amazon Jobs cuts continue, impacting employees in India as well
It was initially reported in November last year that Amazon would sack 10,000 employees as part of its restructuring and cost-cutting measures. But the number has been higher and now 18,000 jobs will be eliminated starting this month.
Amazon CEO Andy wrote in a blog post on January 4, "In November, we communicated the hard decision to eliminate a number of positions across our Devices and Books businesses and also announced a voluntary reduction offer for some employees in our People, Experience, and Technology (PXT) organization. I also shared that we weren't done with our annual planning process and that I expected there would be more role reductions in early 2023."
The open letter noted that Amazon would provide "a separation payment, transitional health insurance benefits, and external job placement support," to those impacted. The job cuts have also taken place at Amazon India as some employees took to apps like Grapevine to point out that nearly 75 per cent of their team was gone.  Some of the comments mentioned that those impacted were in Last Mile, Food tech, Prime, Amazon Pay and Fresh divisions. Some in the comments noted that those in engineering jobs were also impacted. Amazon has also seen a slowdown in demand and a drop in revenue, which has sparked the measures.
ShareChat to sack 20 per cent employees
In India, ShareChat announced job cuts that will impact around 20 per cent of the company's workforce. According to a company statement, the decision was taken to "prepare the company to sustain through these [external macro factors] headwinds." We've had to take some of the most difficult and painful decisions in our history as a company and had to let go of around 20% of our incredibly talented employees who have been with us in this start-up journey."
Mohalla Tech which is the parent company behind ShareChat and short-video app Moj will sack close to 400 employees. This is the third round of sacking as even in December 2022 the company had cut 2300 jobs, and back in May 2020 as well. According to reports, the affected employees will get the total salary for their notice period along with two weeks of pay as ex gratia for every year served with the company. They will also be given 100 per cent of variable pay till Dec 2022 and health insurance for six months, which is June 2023.
For ShareChat, the short-video market growth has not proved as lucrative, especially as Instagram and YouTube have captured the market with Reels and Shorts respectively.
Ed-tech sector, food delivery tech in India
In India, the ed-tech sector has also been deeply impacted by job cuts. Byju's– which was once the world's most valued startup– announced in October that it would cut 2500 jobs, which would impact 5 per cent of its workforce. The company said it wants to get back to profitability by March 2023. Other ed-tech companies like Unacademy have also seen job cuts towards the end of 2022. Unacademy fired close to 1200 people in 2022 as well. Food delivery startups Swiggy and Zomato also saw job cuts last year. Meanwhile, Dunzo cut 3 per cent of its workforce with CEO Kabeer Biswas confirming the same in a statement.
SalesForce job cuts
Tech major Salesforce also announced job cuts in January this year. According to reports, the company would cut 10 per cent of its employees and even close down some offices and was aimed to reduce costs by $3 to $5 billion. The company itself confirmed that it had hired too many people during the pandemic and that the economic slowdown meant there was going to be cost correction and restructuring.
Salesforce CEO Marc Benioff confirmed the job cuts to employees in a meeting in the first week of January and added that there would be more. "The environment remains challenging and our customers are taking a more measured approach to their purchasing decisions," Benioff said in a letter to employees.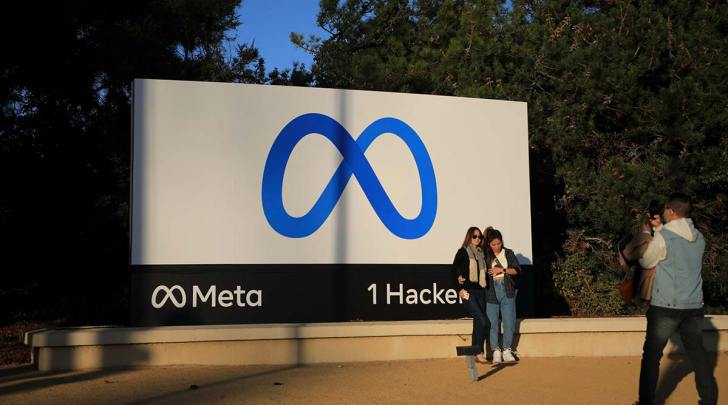 In November last year, Meta sacked 11,000 employees. (Image source: AP)
Adobe, Meta, Twitter and others
Other technology companies have also been slashing jobs. Meta had cut around 13 per cent of its workforce back in November as 11,000 people were impacted. Twitter under Elon Musk saw nearly half of its workforce (close to 3500 people) gone, and the sackings have continued more or less since the takeover. Adobe announced job cuts as well, though it impacted around 100 jobs, so this was at a much smaller scale. Cisco systems plan to cut 5 per cent of jobs as well. Last year, companies like Snap– parent company of Snapchat, Lyft, and DoorDash also announced job cuts affecting several employees.
HP announced 6000 job cuts, which will take over the next three years as demand for PCs declines. Chipmaker Intel also plans similar job cuts, which will take place over the years. The company plans to save $10 billion by 2025, according to a plan that was made public. Peloton, best known for its smart exercise cycles also laid off about 500 employees in October last year.
Seagate Technology Holdings, known for computer hard drives, announced job cuts which would impact 3,000 employees. US-based Payments company Stripe's job cuts would impact 14 per cent of its staff.
While Apple and Google have not announced job cuts as of now, hirings have been paused in Cupertino's case. Meanwhile, Google CEO Sundar Pichai reportedly told employees to prepare for tough times and to cut back on unnecessary expenses. There were also talks in 2022 of people at Google being asked to shape up or face firings.