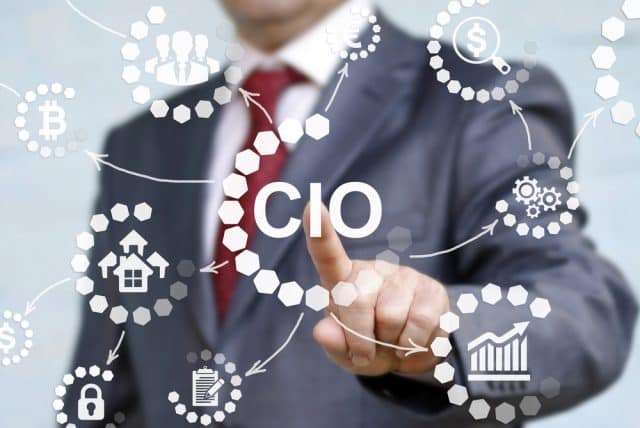 A CIO's job is to transform the business with technology. That becomes more challenging as the C-Suite tightens the budget with talks of a possible recession in 2023. Add a lack of IT talent and the inability to get the people that you need, and all of the sudden 2023 looks like quite the bootstrapped year. For CIOs, this means it's crucial that we are super-efficient and find innovative ways to save.
So, how do you get efficiency in a market where there's a talent shortage and budgetary restraints, but you still need to get your stuff done? The answers are most likely in adopting cloud managed services, leaning into partner options, AI ops, and automation.
The good CIO will shift budgets, lean on talent, and stay solvent until the turbulence smooths over. The great CIO will see this as an opportunity to do more with less. Pursuing financial instruments for saving should be every CIOs #1 priority. Building for efficiency is key. It's not just being efficient with what you have and applying things like reserved instances and cost savings plans. It's also adopting cloud managed services to be more efficient. It's about having your team focus on what they're great at – not wasting resources on babysitting infrastructure.
When there's a lot of uncertainty, efficiency is a big focus. Here's a few action items to help you strategize how to prioritize your resources:
Focus your talent on the right things 
The number one thing to do is have your teams focus on what they excel at and what creates the most value for the business. This relates to adopting things like cloud managed services that can offload your team, create value for the business, and actually complete initiatives that need to get done with limited resources, versus babysitting infrastructure or administrating systems.Start looking for sources to outsource and to leverage talent providers who have access to that skill set that you may only need fractionally.
The looming recession has put CIOs in a position where headcount is not an option, and they don't have the budget to hire. However, they may have budgets elsewhere that they can spend or reallocate to get things done. There are ways to effectively outsource work and rely on others to accomplish those tasks. Make sure your team is focused on the highest value area. Partner for project work where it makes sense.
In the grand scheme of rapid technology evolution, a relatively new discipline is observability. CIOs need to have visibility into all of their different systems and rely more on automation. Look at systems that can do automated remediation, and automated AI operations. These are traditionally lower cost items that can drive efficiency, and help you do more with less. It also allows your teams the ability to accomplish their goals without having to do a lot of heavy lifting. 
In a recent study by 451 Research, 97 percent of respondents said they experience challenges using AWS, with 41 percent saying AWS cost optimization is their biggest challenge. Without cost containment or governance strategies, companies are subject to a continuous climb spend pattern. The AWS cost optimization best practices listed below would apply to any cloud architecture. 
Embrace consumption model — The consumption-based model for the cloud means you only pay for what you use and can increase and decrease your resources, and thus spend, with workload demand. 
Measure overall efficiency and tag your resources — This principle helps you determine what is running in your environment, why it is running, and to be able to able to allocate those costs to different projects and cost centers, leading to visibility in your cloud spend and being able to allocate spend more efficiently and appropriately. 
Apply governance policies — Cloud sprawl tends to happen when a company lacks visibility into the spread of its cloud instances, services, or providers across the organization. Without governance policies, the self-service nature of the cloud lends to cloud sprawl. Defining and implementing governance policies will help maintain and gain control of unchecked cloud growth in your environment. 
CIOs need to prioritize the managed services side first. It is generally not a deep technology investment — and is more of a transition. It is taking things off the plate of your people and putting them on the plate of a service. If you do that first it will give you the freedom to adopt something like an automation platform or an AI ops platform that will have your teams driving further efficiencies. Observability, AI ops, and automation are definitely key areas of investment that CIOs should look at. If they're creating value, they're creating positive change in the business by automating and shifting an operating model. 
So, let's recap: First, take some things off your team's plate and find a way to drive it with managed services. Second, take those resources that you freed up and help them drive change with automation, leveraging things like AI ops, and low code/no code automation platforms.
Image credit: Panchenko Vladimir / Shutterstock

Jonathan LaCour is CTO, Mission Cloud. A cloud industry veteran, Jonathan has held several technical and product leadership positions — most recently at DreamHost, one of the largest web hosting and cloud computing providers. As Chief Technology Officer at Mission, Jonathan guides the development of Mission's product and platform. He also leads business development initiatives and shares his expertise on current cloud trends and best practices at industry conferences and Mission events. Jonathan has a BS degree in Computer Science from the Georgia Institute of Technology. Contact him at https://cleverdevil.io/ (primary presence), https://cleverdevil.club/@jonathan (Mastodon) and https://www.linkedin.com/in/cleverdevil/ (LinkedIn).
Image credit: Panchenko Vladimir / Shutterstock