Google Introduces Email Translation for Gmail Mobile App
[ad_1]
The search engine giant Google is finally rolling out integrated email translations for its Gmail mobile app. For a long time, machine translation (AI-based automatic translation) has remained a key feature within Gmail's desktop version. However, the feature was missing from Gmail mobile app previously.
Through its Workspace Updates blog, Google revealed that it has integrated native translation into the Gmail app. The process of translation is pretty simple. When a Gmail user opens an email written in a different language, the app will automatically recommend translating the email's content.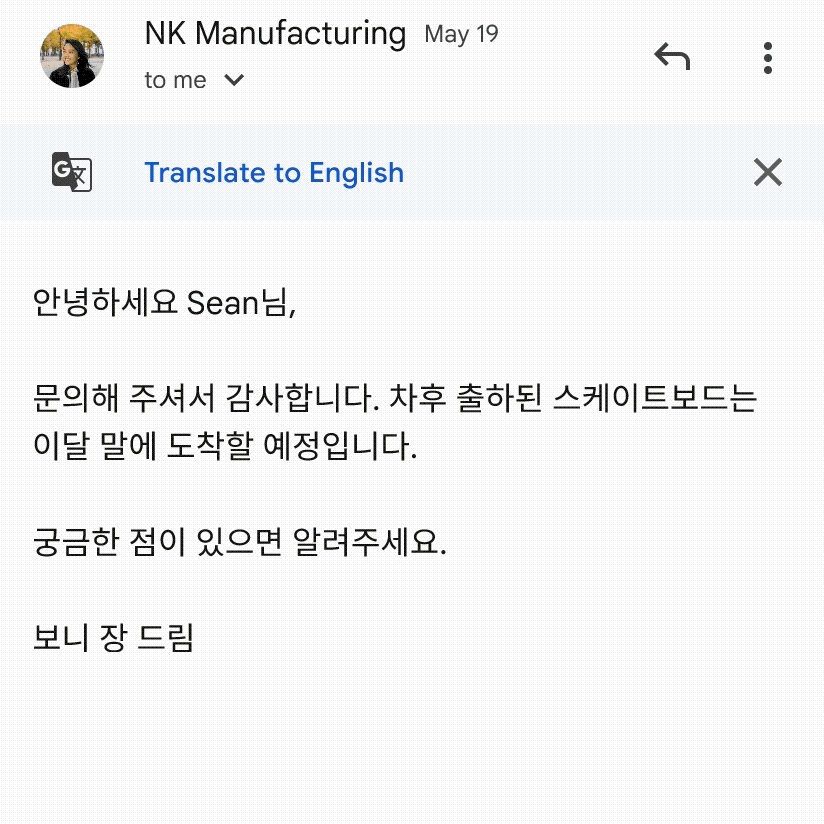 Gmail smartphone app can now independently identify the language used in a certain email and proceed to translate it using its new functionality. Currently, the app renders translation support for around 100 languages, the same number as the desktop version of Gmail.
If you are not able to find an automatic translation option, you can manually start it by tapping the three-dot menu. Alongside this, if you don't need translation for certain languages, you have the option to disable the feature in the settings. Furthermore, you can also specify languages that you always want the app to translate.
It is pertinent to mention here that the native translation feature for Gmail is being gradually rolled out to smartphones around the globe. So, it may take 1-2 weeks before you see the new feature on your smartphone.
Also read:
Connect with Depth: Google Unlocks RCS by Default for Android Users
[ad_2]
Source link
Tags:
Don Lichterman
,
IT Industry
,
SCA Sunset
,
Sunset Host Co