HostColor Rolls Out Serverless WordPress Hosting with 10 Gbps Bandwidth, Business News
[ad_1]
Cloud infrastructure provider HostColor.com (HC) rolled out a new global Application Hosting platform. The first service available is Serverless WordPress Hosting with a 10 Gbps unrestricted internet bandwidth.
New York, NY, United States - July 15, 2023 —
HostColor.com (HC) announced Serverless WordPress Hosting with a 10 Gbps unrestricted internet bandwidth. It is the first service available on the company's new Application Hosting platform. HC enables its clients to host resource-demanding applications in 50 Edge data centers in the U.S. and deliver digital services for private or public use while saving enormous amounts of financial resources on data transfer, compared to the major hyper-scalers.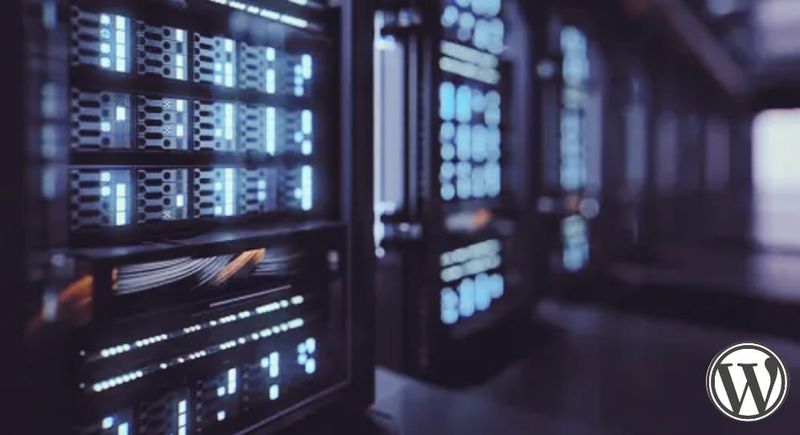 HC shortens "time to market" for the app owners who use the company's Serverless Application Hosting services. They host their apps either on a Virtual (Cloud) or Bare Metal server environment, without the necessity to deal with the calculation of computing resources, the technical management of the hosted apps, and the system administration of the server environments. The application owners just choose a service plan and leave the installation, service maintenance, and management to HostColor.com.

"We are proud to announce that HostColor's new Serverless Application Hosting platform literally "beats the cloud" when it comes to fast application service delivery to the local market,, technical support, cost savings, security, and data privacy. Our Application Hosting services feature unrestricted and unmetered internet bandwidth quota, a feature that saves enormous amounts of financial resources to the owners of high-traffic websites and apps," says HostColor's CEO Dimitar Avramov.
The most used Edge Bare Metal Server configurations used by HostColor to offer Serverless WordPress hosting services feature Intel Xeon Silver 4210 processor, 10 physical Cores, and 20 virtual threads at 2.20GHz, 128 GB RAM, and 480 GB SSD storage drive. The HC clients can host their WordPress-based websites in of the following edge data center locations: Albany, New York City; Albuquerque, New Mexico; Ashburn and Herndon Virginia; Atlanta, Georgia; Austin, Dallas, El Paso, Houston and San Antonio, Texas; Bend and Portland, Oregon; Billings, MT; Boise, ID; Boston, Massachusetts; Casper, WY; Cedar Rapids, Iowa; Charlotte and Raleigh, North Carolina; Chicago, Illinois; Cincinnati and Cleveland, Ohio; Denver, Colorado; Detroit, Michigan; Honolulu, Hawaii; Indianapolis, Indiana; Jackson, Mississippi; Jacksonville, Miami and Tampa, Florida; Kansas City and Saint Louis, Missouri; Las Vegas, Nevada; Little Rock, Arkansas; Fresno, Los Angeles, Orange County, Sacramento, Santa Clara, and San Diego, California; Madison, Wisconsin; Miami, Florida; Minneapolis, Minnesota; Nashville, Kentucky; New Orleans, Louisiana; New York City and the State of New York; Omaha, Nebraska; Philadelphia and Pittsburgh Pennsylvania; Phoenix, Arizona; Salt Lake City, Utah; Seattle and Spokane, Washington; and Tulsa, Oklahoma.
Among the company's other North American Serverless WordPress Hosting delivery locations are: Montreal, Toronto, and Vancouver in Canada, In Europe HostColor delivers dedicated hosting services from edge data centers in Glasgow, Edinburgh, and London in the UK, Athens in Greece, Amsterdam and The Hague, Netherlands, Paris, and Reims in France, Frankfurt and Munich in Germany, Barcelona, Madrid and Zaragoza in Spain, Milano in Italy, Vienna in Austria Helsinki in Sweden, and ten other European cities. The company's Asian on-net edge server locations are Bangkok, Hong Kong, Jakarta, Kuala Lumpur, New Delhi, Seoul, Singapore, Taipei, and Tokyo.

HostColor.com has recently announced the immediate availability of Edge Server Hosting services in New York with a 20Gbps bandwidth. The Edge Servers feature less than 5 ms network latency to 97% of the internet users in the State of New York.

About Us: HostColor.com – https://www.hostcolor.com - is a global IT infrastructure and Web Hosting service provider since 2000. The company has its own virtual data centers, a capacity for provisioning dedicated servers and colocation services in 80 data centers worldwide. Its subsidiary HCE (HostColorEurope.com) operates Cloud infrastructure and delivers dedicated hosting services in 19 European counties.
Contact Info:
Name: Dimitar Avr.
Email: Send Email
Organization: HostColor.com
Website: https://www.hostcolor.com

Release ID: 89102434
If there are any problems, discrepancies, or queries related to the content presented in this press release, we kindly ask that you notify us immediately at error@releasecontact.com. Our responsive team will be available round-the-clock to address your concerns within 8 hours and take necessary actions to rectify any identified issues or support you with press release takedowns. Ensuring accurate and trustworthy information is our unwavering commitment.
[ad_2]
Source link
Tags:
Don Lichterman
,
SCA Sunset
,
Sunset Host Co
,
Web Hosting