Taiwanese Groups Protest Against Service Trade Agreement With Communist China
[ad_1]
The Cross-Strait Service Trade Agreement has recently become a hot topic in the run-up to Taiwan's national election early in 2024, as candidates from different parties have been urged to express their stances on it to the public.
Professional groups have protested against the agreement with China, which has been waiting for ratification by Taiwan's Legislative Yuan for nearly a decade.
Taiwan's beauty and hairdressing industry, traditional Chinese doctors, and Chinese and Western pharmaceutical companies rallied in front of the Legislative Yuan on July 7 and July 11 to call on the lawmakers to not ratify the agreement, which was signed by former Taiwanese President Ma Ying-jeou with the Chinese communist regime.
Experts suggest that if the service trade agreement comes into effect, it would open Taiwan to Chinese capital and personnel, endangering the island's national security.
The service trade agreement, which was signed in Shanghai on June 21, 2013, aimed to open trade between communist China and Taiwan (Republic of China) in service industries such as banking, health care, tourism, film, telecommunications, and publishing.
The pact was one of two planned follow-up treaties to the 2010 free trade treaty the Economic Cooperation Framework Agreement; the other, the Cross-Strait Goods Trade Agreement, hasn't been negotiated because of public opposition.
The services agreement hasn't been ratified because of public opposition in Taiwan; Mr. Ma signed it with China in secrecy, which is deemed undemocratic.
When it was sent to Taiwan's Legislative Yuan for review and ratification on March 17, 2014, Chang Ching-chung, a pro-China legislator of the Kuomintang, tried to make the treaty automatically effective by announcing that through a technicality in Taiwanese law, the review of the service trade agreement exceeded 90 days, which deemed the review to be complete and that it should be sent to the Legislative Yuan for record keeping.
That sparked mass protests, known as the "Sunflower Movement." Subsequently, the service trade agreement and related goods trade agreement were both tabled.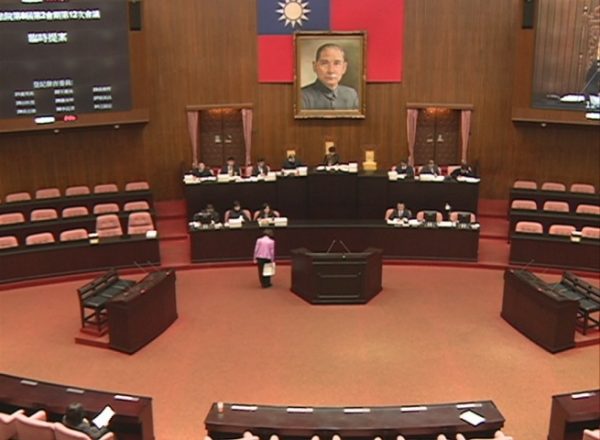 During the current Taiwan presidential election campaign, Taiwan's People's Party presidential candidate Ko Wen-je and Kuomintang presidential candidate Hou Yu-ih have said that the ratification process of the service trade agreement should be restarted.
Practitioners and representatives of Taiwan's beauty and hairdressing industry protested against the agreement outside the Legislative Yuan on July 7.
"It [the agreement] was opposed by the industry more than 10 years ago," said Chen Desheng, chairman of the Taipei Women's Beauty Business Association. "If they really approved the service trade agreement, all the beauty and hairdressing businesses in Taiwan will join together to take to the streets to protest."
Representatives of Taiwanese traditional Chinese medicine practitioners and Chinese Western pharmaceutical companies went to the Legislative Yuan on July 11 to voice their concerns. Chen Po-yuan, secretary-general of the National Federation of Traditional Chinese Physician Associations of the Republic of China, said that if the service trade agreement is approved, it would cause chaos in Taiwan's traditional Chinese medicine industry, destroy the long-established and stable medical system, and reduce the quality of Taiwan's medical care.
Hsiao Hung-chih, a traditional medicine pharmaceutical sector representative, said the agreement would allow Chinese resources to flood in, greatly harming Taiwan's Chinese and Western medicine industries.
CCP Trojan Horse
Lawyer Chen Yishen, a political commentator, told The Epoch Times that when Mr. Ma signed the agreement with the Chinese Communist Party (CCP), he had hoped to more closely integrate Taiwan's economy with China's. In fact, it played into the CCP's strategy of seeking to "force reunification through economics," that is, through the service trade agreement to firmly control Taiwan's economy, Taiwanese would be forced to accept the CCP's "peaceful reunification."
Mr. Chen said CCP leader Xi Jinping wants to annex Taiwan, but he knows that "unification" by force won't win, so he reiterated "peaceful reunification" at the CCP's national congress last year.
Mr. Chen pointed out that if the service trade agreement gets approved, it may be "a Trojan horse by the CCP" that could lead to Taiwan's demise.
"Because opening up to Chinese capital and Chinese personnel to Taiwan will make it easier for the CCP's agents to sneak in as well. In the future, they may apply to become citizens of the Republic of China [Taiwan], which will affect Taiwan's elections. The service trade agreement also allows Taiwan's capital and talents to flow to China, hollowing out Taiwan's economy and affecting national security," he said.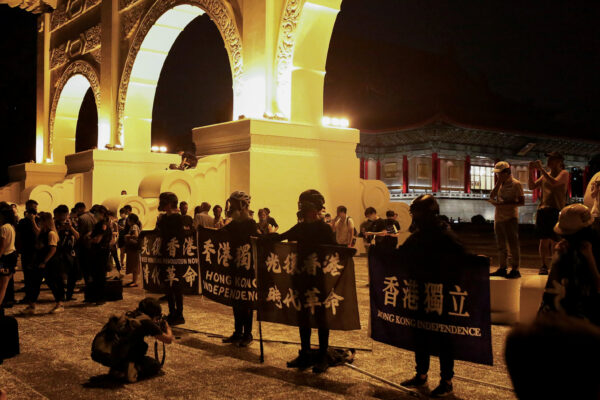 Taiwan should be careful of the CCP's "trojan horse" service trade agreement, said Fu Tang, a Hong Kong citizen living in exile in Taiwan. He told The Epoch Times that Taiwan has been heavily infiltrated by the CCP and that what has happened to Hong Kong should be a cautionary tale for the Taiwanese people.
"By the time of the anti-CCP's extradition law movement in Hong Kong in 2019, Hongkongers found that the CCP had controlled almost 70 percent of Hong Kong's economy, enterprises, and food," he said. "If Hongkongers resist, [the CCP] will cut off the supply of resources to Hong Kong to make people kneel and beg them."
Hong Tsai-lung, a member of the Taiwan Fair Trade Commission, said at a political and economic lecture held by the Taiwan Inspirational Association that when comparing the CCP's military aircraft and warship activity around Taiwan to the approval of the service trade agreement, he thinks that the latter is more dangerous because it'll open Taiwan to a large number of personnel from communist China, which would have a greater effect on Taiwan.
"In general, when countries sign service trade agreements, the political and economic systems of the countries are relatively close, and people on both sides need to trust each other. Therefore, before signing the service trade agreements with China, Taiwan should first conduct economic, labor, and environmental impact assessments," he said.
Zhong Yuan contributed to this report.
[ad_2]
Source link
Tags:
Don Lichterman
,
SCA Sunset
,
Sunset Host Co
,
Trojan
,
Virus
,
Virus Trojan Worm
,
Worm